FINDING PRACTICAL SOLUTIONS TO
RESOLVE YOUR LEGAL PROBLEMS

At HZH Law, our attorneys work with businesses facing financial difficulties as well as creditors dealing with financially troubled businesses. We will work with you and your situation to find customized and cost-effective solutions that are right for you.

SERVING THE GREATER CHICAGOLAND AREA
REPRESENTING BUSINESSES, CREDITORS AND
PROFESSIONALS FACING COMPLEX ISSUES

When a small business faces insurmountable debt or creditors face a contentious dispute, the stakes can be high and the options can seem limited. At HZH Law, we represent businesses and creditors across the greater Chicagoland area. Whether your business faces bankruptcy, litigation, a complex real estate transaction or more, you can count on us to provide the trusted and knowledgeable representation you need.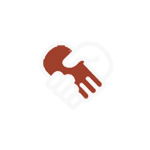 CORPORATE REORGANIZATION
We advise small and midsize companies facing bankruptcy or reorganization. Whether a Chapter 11 restructuring or a Chapter 7 liquidation is best for your company, we help you understand the process ahead.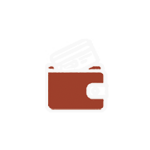 CREDITORS' RIGHTS
Our lawyers counsel companies and individuals to protect their rights as creditors. We can help you defend against a Chapter 7 trustee, protect your claim in a Chapter 11 bankruptcy and more.
COMMERCIAL LITIGATION
When deals or agreements fall through and do not go as planned, we advise businesses on how to best assert their rights. If litigation is the best option, we represent our clients in court.
COMMERCIAL REAL ESTATE TRANSACTIONS
We counsel businesses looking to buy, sell or lease commercial property across Chicago. We can assist throughout every aspect of the transaction, from structuring lease agreements to negotiating favorable terms and more.

When you work with us, you won't be treated like just another case number or a cog in the assembly line. We work with you directly from the start. We listen to the problem you're facing as well as what your goals and objectives are. Then, we work with you one-on-one to develop a strategy and see this strategy through to the conclusion of your case. We prioritize responsive communication so that you are always informed about the status of your case.
Several partners at our firm previously worked at "big-law" firms in Chicago. Now, we apply our experience and knowledge learned at these larger firms in a boutique setting.

INITIAL CONSULTATION TODAY

Don't wait to learn how Hiltz Zanzig & Heiligman LLC can be of assistance to you or your business. We offer free initial consultations designed with the intention of talking through your situation all before we ever ask for a fee. Get started by scheduling your consultation at our Chicago office. Call 312-566-9008 or send us an email through our online contact form.

LET US HELP YOU CONFRONT AND RESOLVE YOUR LEGAL ISSUES.
CONTACT THE ATTORNEYS AT HZH LAW.